- Spartan AR550 Active Shooter Kit Level III plus with Hydra carrier
Spartan Armor Systems Active Shooter Kit With Level III+ AR550
Spartan Armor Systems AR550 Body Armor with Hydra Plate Carrier. This active shooter kit set up is designed to allow a quick response time and comfortable performance fit with superior Level III+ Rifle Rated Protection. Carrier includes emergency drag handle, quick cinch adjustments for the front and hook and loop adjustments on the shoulders. The Spartan Armor Active Shooter Kit is perfect for rapid response situations. 
Our AR550 body armor is NIJ level III rated but has undergone special threat testing to achieve a level III+ rating. NIJ Certification applies to AR550 Shooters and Swimmers Cut Single Curve Full Coat armor plates. 
Why Are Your AR550 Single Curve Full Coat Plates Labeled as Level III? 
Spartan AR550 Single Curve, Full Coat body armor plates are labeled as level III on the back of the plate as the National Institute of Justice (NIJ) does not currently have a level III+ rating. Level III+ indicates special threat testing and was created by the body armor industry to fill the void between NIJ 0101.06 level III and NIJ level IV, specifically to account for high velocity penetrator rounds such as M855 (aka green tips). While Spartan AR550 single curve full coat plates are certified as NIJ level III, rest assured they are made from AR550 ballistic steel and have been special threat tested to level III+. Quite simply, the NIJ requires that we label AR550 single curve full coat plates as level III even though they are capable of higher ballistic protection.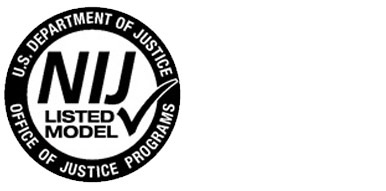 The Hydra Plate Carrier is a highly adaptable carrier ideal for quick deployment and emergency situations such as active shooter scenarios. Easily adjustable buckles ensure a snug and comfortable fit on the sides. Ample length shoulder straps allow the Hydra plate carrier to be easily adjusted to fit a wide variety of body types. Breathable mesh is used at chest, back and shoulder contact points to allow for maximum breathability. The Hydra plate carrier is a great choice for anyone looking for a lightweight and versatile body armor configuration.
Front map pocket
Emergency drag handle
Removable padded mesh shoulder pads with hook and loop guides
Adjustable shoulder straps
Hook and loop webbing
Heavyweight webbing for modular attachments
Padded mesh interior lining
Quick adjust cinches
Quick release buckles
Easy access plate pockets
Waist Size: 30″ – 46″ adjustable sizing
Accepts traditional Medium or Large SAPI plates up to 10.25″ x 13.25″. Best fit for our shooters cut and swimmers cut AR500 and AR550 body armor.
This package includes our Level III+AR550 10x12 Armor. 1/4" thickness and provides the operator with Level III+ protection IAW NIJ0101.06 standards. 
Our Level III+ AR550 Armor has been tested to go beyond the Level III testing protocol (6 shots .308/M80 Ball, 2780 fps). 
Special Threat Ratings:
SS109/M855 3505 fps 6 shots
30-06 up to 2,719 fps  
With all of our AR550 Spartan Armor Systems™ products, we only use ballistic LAB CERTIFIED AR550! All purchases of our Spartan Armor products have current lab certificates and secondary ballistics available on request. Remember, not all body armor is created equal! 
Coating Options: 
Choose the Full Coat option to have the plate lined with 1/4-3/8 of our proprietary coating, Encapsaloc ™.  The result is a plate approximately 1/2-5/8" total thickness.   The base coat option has an extremely thin layer of our fragmentation mitigation coating to aesthetically enhance the plates, and to provide corrosion resistance. This coating has minimal, if any, fragmentation mitigation capabilities.
Chest Plate Weight (per plate): 10"x12" AR550 Armor Shooters Cut: Base Coat 8lbs 7oz. Full Coat 9lbs 3oz. 
- Spartan AR550 Active Shooter Kit Level III plus with Hydra carrier